(excerpt from Chelsea Stebar)
I visited my old home town yesterday. It was a really surreal experience. You see, I grew up in a small, sheltered town in Utah. But I moved to Atlanta about five years ago. Now, I'm going to school out here in Utah and my sister has been visiting this week, so we took a day-trip down to our old home town.

It was a strange feeling, seeing my old house with someone else's cat in the window, driving down those same streets I had traversed so often as a kid. I knew them so well, and yet I had the unshakable impression that I didn't belong there anymore. I knew exactly where I was and who used to live where, but so much had changed. I had a set image in my mind of what everything was supposed to look like - the way I remembered it - but of course, a lot changes in five years.

I sure am glad I moved to Georgia when I did. I learned so much and met so many amazing people in Georgia. My life is so different now. Going back just made me realize how much I would have missed out on had I stayed in Utah.

But good gravy is it beautiful down there.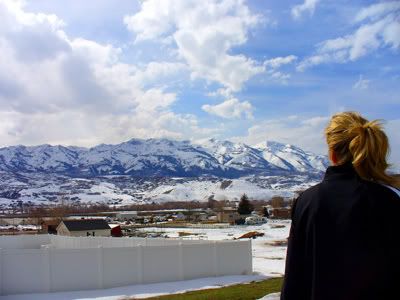 ( From Chelsea's site on DeviantArt

dated March 21,2008

)